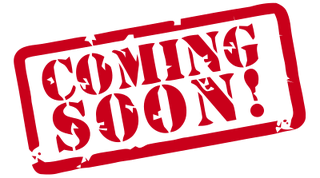 This page is a work in progress and will be continuously revised. Please note that some titles are expected for release through 2017 and beyond. F.Y.I.: After a game comes out, then please do one of the following: 1) If we can agree a game was good, add to the appropriate system page. 2) If the consensus is that "shit sucks", well, just delete it.
Multiplatform
Edit
Cover
Title
Genre
Description
Release date
13 Sentinels: Aegis Rim
RPG
2D tactical RPG with giant robots, from Vanillaware.
Teaser
2018
PS4, Vita
90s Super GP
Racing
aka 90s Arcade Racer. An indie developer's love letter to all the deliciously colorful and over-the-top arcade racers from Sega's finest era. It's been delayed again and again, but the publisher insists it's still coming, so... yeah, hopefully it will.
Trailer
TBA
Windows, Switch, PS4
A Way Out
Action-adventure
Co-op prison break.
Trailer
Q1 2018
Windows, PS4, XBOne
Ace Combat 7
Flight combat
Welcome back to the Strangereal. Supports PSVR.
Trailer
2018
Windows, PS4, XBOne
Agony
Horror
No, nothing to do with the classic Amiga shmup with the same name. This is an indie first person survival horror where you're a damned soul trying to escape hell.
Gameplay
2017
Windows, PS4, XBOne
Ancestors
RTS
Historical strategy from the makers of Hatred. Control your Viking, Anglo-Saxon, German, or Slav troops to conquer and loot.
Trailer
TBA
Windows, XBOne
Anthem
TPS/RPG
Sci-fi, open world, multiplayer action from BioWare's main team. Humanity lives in walled cities and the world outside is full of huge, deadly creatures.
Gameplay
2018
Windows, PS4, XBOne
Aquanox: Deep Descent
Simulation
Hundreds of years in the future, a cataclysm has forced mankind to abandon the surface and populate the oceans. Third game in a series of underwater 3D combat simulators (or fourth game, if you count Archimedean Dynasty as "Aquanox Zero").
Gameplay
2017
Windows, PS4, XBOne
Ashen
Action-adventure
A bleak-looking experience in an open world.
Trailer
TBA
Windows, XBOne
Atomic Heart
FPS/adventure
VR horror shootan in a surreal Soviet setting.
Teaser
2018
Windows, PS4
Attack on Titan 2
Action
Trailer
Q1 2018
Windows, PS4, XBOne
Barkley 2: Curse Of Cuchulainn
RPG
Well, its actual full title is: The Magical Realms of Tír na nÓg: Escape from Necron 7 - Revenge of Cuchulainn: The Official Game of the Movie - Chapter 2 of the Hoopz Barkley SaGa. But feel free to call it just Barkley 2, since it is the sequel to the indie parody RPG Barkley, Shut Up and Jam: Gaiden.
2023 or when it's done
Windows, macOS
Battle Princess Madelyn
Platformer
An indie homage to Ghouls n' Ghosts, from the developer of Insanity's Blade. Looks hardcore.
Gameplay.
TBA
Windows, consoles
Battletech
RPG
Turn-based tactical giant robot combat from the makers of Shadowrun Returns.
Gameplay.
2018
Windows, Linux, macOS
Below
Roguelike
You're a warrior exploring a huge island. But watch out! Combat is tough and there are no saves, no lives, no continues. From the creators of Super Time Force and Superbrothers.
Trailer.
TBA
Windows, XBOne
Beyond Good And Evil 2
Action-Adventure
Fight alongside unforgettable characters in a stunning new solar system, as you struggle for freedom and the right to determine your own fate among the stars. A prequel to the original cult classic!
Trailer.
TBA
PS4, XBOne
Biomutant
Action-RPG
Open-world, fantasy/ post-apocalyptic/ martial arts/ shooter action-RPG.
Gameplay
2018
Windows, PS4, XBOne
Blade Strangers
Fighting
Crossover fighting game by Nicalis, with characters from Code of Princess, Cave Story, Umihara Kawase and more!
Preview
TBA
Windows, PS4, Switch
Blasphemous
Action-adventure
Gory Spanish 2D platformer from the makers of The Last Door.
Trailer.
Q4 2018
Windows, Linux, macOS
BlazBlue Cross Tag Battle
Fighting
A fighting game crossover between BlazBlue, Persona 4 Arena, Under Night In-Birth and RWBY.
Trailer
TBA
Bloodstained: Ritual of the Night
Action-adventure
Exploration-focused, side-scrolling platformer featuring RPG and crafting elements, from Castlevania veteran Koji Igarashi.
Gameplay
2018
Windows, Linux, macOS, PS4, XBOne, Wii U, Vita
Bushiden
Platformer
Indie 2D platformer in the same "futuristic ninja" vein as Strider or Hagane. Looks pretty cool.
Teaser
TBA
Windows, Linux, macOS, PS4, XBOne, Switch
Claybook
Puzzle
Multiplayer physics puzzle with some rather impressive particle and deformation effects.
Trailer
TBA
Windows, PS4, XBOne
Code Vein
Action RPG
Now that From Software is done with the Dark Souls series (For now at least) Namco decided to make their own Souls-like game, but this time add a lot more Japanese and anime shit.
TBA

Windows, PS4, XBOne

Conan: Exiles
Action/Survival
That game where you can choose the size of your avatar's dick. A open-world survival game set in the universe of Conan the Barbarian. Game is in Early access on Steam.
Official site
TBA
Windows, PS4, XBOne
Crackdown 3
TPS
The ultimate sandbox, with cloud-powered fully destructible environments. True or just hype? Why does it keep getting delayed? Will it ever come out? Wait and see, I guess.
Trailer
Q2 2018
Windows, XBOne
Cyberpunk 2077
RPG
In a gritty near-future, megacorporations control America after the socioeconomic collapse. From the makers of The Witcher.
Teaser trailer
2019
Windows, PS4, XBOne
Dakar 18
Racing
Open-world racing game based on the annual cross-country Dakar Rally.
Trailer
TBA 2018
Windows, PS4, XBOne
Darksiders III
Hack 'n Slash
After a long hiatus, THQ Nordic finally brings the Darksiders series back! This time we'll play with Fury, who must defeat the Seven Deadly Sins.
Trailer
TBA
Windows, PS4, XBOne
Dead Island 2
Horror, sandbox
Possibly canceled, maybe not. no one knows or seems to care.
TBA
Windows, PS4, XBOne
Descent: Underground
FPS
Crowdsourced prequel to the DOS classic.
Trailer
TBA
Windows, Linux, macOS
Devil May Cry HD Collection
Action
Re-release of the first 3 games in this cool stylish action series, in case you haven't played them yet.
March 2018
Windows, PS4, XBOne
Dragon Ball FighterZ
Fighting
High-speed 3-on-3 battles. From Arc System Works, with the same cool 2D/3D graphics they used on Guilty Gear Xrd.
Trailer
Q1 2018
Windows, PS4, XBOne
Dragon Quest XI: Echoes of an Elusive Age
RPG
A new Dragon Quest, fuck yeah! It won't be a MMO again, and it's been confirmed for a western release!
Trailer
Japan: OUT NOW
USA: TBA 2017
PS4, 3DS, Switch
Drift Stage
Racing
Indie nostalgic racing game. Imagine Ridge Racer redone with the color palette of a Commodore 64.
TrailerPre-Alpha Demo
TBA
Windows, macOS
Earthlock: Festival of Magic
RPG
Indie turn-based RPG set in a world where a cataclysmic event stopped it from spinning.
Gameplay
TBA
Windows, Linux, macOS, PS4, Wii U, XBOne
Eitr
Action RPG
Indie action RPG based on Norse mythology. Trailer
2017
Windows, PS4
Elysian Shadows
RPG
Indie old-school-but-modernized 2D RPG with real time combat (possibly action-RPG), set in a fantasy world where magic and technology clash.
TBA
Windows, Linux, macOS, Ouya, Android, iOS, Dreamcast
Escape From Tarkov
FPS
Hardcore story-driven FPS/MMO from Russia.
Gameplay
TBA
Windows, macOS
EVE: Valkyrie
3D shooter / simulator
Spin-off of EVE Online. A multiplayer space dogfighting game with support for VR devices.
TBA
Windows, PS4
Factorio
Simulator
It's like Sim City, but rather than design cities, you have to cover the planet with factories.
Trailer
2017
Windows, Linux, macOS
Fark the Electric Jester
Platformer
Sequel to the excellent indie 2D platformer Spark the Electric Jester, but this time you play as the villain Fark, and it's in gorgeous 3D.
Trailer
TBA
Windows, Linux, macOS
consoles TBA
Fear Effect: Reinvented
Action-adventure
Remake of that edgy PS1 game with those gun-toting ambiguously lesbians babes.
Teaser
2017
Windows, PS4, XBOne, Switch
Final Fantasy VII Remake
RPG
Not another re-release. Actually a remake. Fully modern graphics and all.
Trailer
TBA
PS4 first
other plats TBA
Freedom Planet 2
Platformer
Teaser
TBA
Windows, Linux, macOS
consoles TBA
Glitch Strikers
Platformer
From the makers of Super Mario Bros Crossover, a parody of all your favorite NES games rolled into one.
Trailer
TBA
Windows, Linux, macOS
Goose
Stealth
A unique stealth game where you control a mischievous goose.
Teaser
TBA
TBA
Grip
Racing
Remember a quirky combat racer on the PS1 called Rollcage? Here is its spiritual successor.
Trailer
TBA
Windows, Linux
Guacamelee 2
Beat 'em Up/Metroidvania
Guacamelle is back with new "chicken" mechanics!
Trailer
TBA
TBA
Gwent
Card
If you liked playing the strategic card minigame in The Witcher III, here's a standalone version of it.
Trailer
TBA
Windows, XBOne
Henshin Engine
Platformer
An indie affectionate parody of classics like Keith Courage, Adventure Island, Cotton 100%, and Castlevania.
Gameplay
Q1 2017
Windows, Dreamcast, TurboGrafx 16
Hellraid
Action
First person hack & slash from the creators of Dead Island.
Trailer.
ON HOLD
Windows, PS4, XBOne
HK Project
(placeholder title)
Adventure
Play as a cat and explore a futuristic version of Kowloon inhabited by robots.
Teaser.
TBA
TBA
Horizon Chase Turbo
Racing
A very colorful retro-style Brazilian indie racer. Souped-up version of a mobile game, now with four-player split screen, several new tracks, new cars, and new tunes by Barry Leitch.
Teaser
TBA
Windows, PS4
Hunt: Horrors of the Gilded Age
Horror, TPS, RPG
Co-op F2P about cowboys and zombies, with procedurally generated maps and objectives, from the creators of Darksiders.
TBA
Windows, PS4, XBOne
Icon Architect 1.0
Adventure
The year is 199X. Just as a computer company is about to release a revolutionary new system, one of its employees gets caught up in an industrial espionage plot. An old-school point and click adventure from comedian/filmmaker/musician/animator Neil Cicierega, of "Potter Puppet Pals" and "Japanese Pokerap" fame.
TBA
Windows, Linux, macOS
Indivisible
Action-RPG / Platformer
A new Indiegogo-funded action-RPG by the folks from Lab Zero. A playable prototype is available for download for free on the official site.
Trailer, Indiegogo page
TBA
Windows, Linux, macOS, PS4, XBOne
Intrepid Izzy
Action-adventure
Cute platformer from Senile Team (Beats of Rage, Rush Rush Rally Racing).
TBA
Windows, Dreamcast
Jurassic World Evolution
Simulator
A (jurassic) park management simulator from the makers of Planet Coaster. Fans of Operation Genesis should keep an eye on this.
Q2 2018
Windows, PS4, XBOne
Kaze and the Wild Masks
Platformer
An evil comet crashed on Carrotland and mutated plants into monsters, so a rabbit warrior has to track down magical masks to gain the skills of other animals and save his people. A cute retro-style indie 2D platformer, looks promising.
Teaser
TBA
Windows, PS4, XBOne
Kingdom Come: Deliverance
RPG
Wizards, elves, dragons... forget all that! This is a realistic, historically accurate, open world RPG set in the Kingdom of Bohemia (now part of the Czech Republic), in the last years of the Medieval era. From the director of the Mafia series.
Feb 2018
Windows, PS4, XBOne
Kingdom Hearts 3
Action RPG
ITS KINGDOM HEARTS 3.
Trailer
TBA
PS4, XBOne
Little Devil Inside
Action RPG
A cartoony indie 3D action-adventure RPG.
Trailer
TBA
Windows, Linux, macOS
Manifold Garden
Puzzle
A trippy indie Escher-esque puzzle of surreal laws of physics.
Trailer
2017
Windows, Linux, macOS, PS4
Mega Man 11
Action-platformer
FINALLY!!!!!!!!
Trailer
TBA
Windows, PS4, XBOne, Switch
Metal Gear Survive
Action-adventure
Kojima-less spinoff of MGS5. Now with coop, crafting, and zombies. Will it be any good? Well, at least it's not pachislot.
Gameplay
2017
Windows, PS4, XBOne
Metro: Exodus
FPS
Another chapter in the Ukranian horror/FPS series.
Gameplay
2018
Windows, XBOne
Möira
Platformer
Brazilian platformer inspired on classic Game Boy titles. Demo is available on the official site.
TBA
PC, Linux, Mac
Monster Boy and the Cursed Kingdom
Action-adventure
This was going to be a sequel to Flying Hamster, with gameplay inspired by Wonder Boy III, until the creator of Wonder Boy caught word of it and gave the greenlight to turn it into a official sequel to the Monster World series, more than 20 years after Monster World IV! And perhaps most impressive is the motherfucking dream team they've hired to do the soundtrack.
Trailer
TBA 2017
Windows, PS4, XBOne, Switch
Mother Fangame (no official title yet)
RPG
Despite it's apparently very controversial name among Mother/Earthbound fans, it looks surprisingly polished and has that Itoi-feel for a freeware fangame. Some info from a website (that should not be named) reveals that the tone is most similar to Mother 1, about as long as Earthbound, rhythm combos from Mother 3 make a return, maps are open similar to Earthbound, no need for grinding (but don't expect to spam boosting moves and being able to steamroll bosses) and dialogue will be devoid of internet memes.

Recent news from the dev team shows they WILL change the game's name and remove every copyrighted reference to Earthbound, so say goodbye to Mr. Saturn.
Gameplay Trailer

TBA
Windows, Linux, macOS
My Hero Academia: One's Justice
Fighting
Based on a popular manga about a world where most people have super powers.
Trailer, Gameplay
2018
Windows, PS4, XBOne, Switch
Nightmare Creatures
Hack 'n Slash
New sequel to the PSX cult classic series by an independent studio.
Teaser
TBA
Windows, PS4, XBOne
Ori and the Will of the Wisps
Action-adventure
Sequel to Ori and the Blind Forest.
Teaser
TBA
Windows, XBOne
Overload
3D shooter
Spiritual sequel to Descent, from some of the original Parallax crew.
Gameplay
TBA
Windows, Linux, macOS, PS4, XBOne
Paragon
TPS / Action RTS
Gameplay
TBA
Windows, PS4
Project Borealis
FPS
Since it seems Valve will never make Half-Life 3, the fans have taken the job into their own hands.
TBA
TBA
Project Phoenix
SRPG
This is it. A phenomena made possible by crowd-funding. A real time SRPG made by a team of many veterans from both the West and Japan. Early development videos show solid ideas that trod down their own path and refuse to fulfill the checklist of mainstream video game mechanics. Unfortunately, the multiplayer stretchgoal was not met, so bear with that. Its main release platform will be the PC, which is unheard of from a Japanese game like this.

The Kickstarter page basically said this team wanted to break away from the corporate side of studios, which explained why this collaboration was possible in the first place. Oh yeah, and old man Uematsu is still alive and rocking, apparently.

2018
Windows, Linux, macOS, PS4, Vita, Android, iOS
Road Redemption
Racing
Kickstarter-funded spiritual sequel to Road Rash. Far more brutal and over-the-top than the original.
TBA
Windows, Linux, macOS
Rune: Ragnarok
RPG
Sequel to the classic PC hack and slash, an open world RPG about vikings trying to fend off the end of the world. From the same studio who made Prey. (The good one with the injun, not the shitty reboot.)
Teaser
TBA
TBA
Saber Rider and the Star Sheriffs
Platformer
Indie 2D platformer based on the 80s cartoon.
Gameplay
2017
Windows, Linux, macOS, Dreamcast, TurboGrafx-16, 3DS
Sea of Thieves
Action-adventure
A first person online multiplayer adventure about pirates. Could this be Rare's return to non-shitty games?
Trailer
TBA
Windows, XBOne
Secret of Mana Remake
Action-RPG
You've found a magic sword in the middle of a forbidden forest. Just in time for a monster invasion! A true SNES classic, remade with modern graphics.
Teaser
Feb 2018
Windows, PS4, Vita
Shaq-Fu: A Legend Reborn
Beat 'em Up
The game nobody expected is now a reality! Thankfully it has nothing to do with the old fighter other than the name.
Teaser
TBA
Windows, PS3, PS4, XB360, XBOne, WiiU, Switch
Shakedown Hawaii
Action
Business in the front, bodies in the back. Sequel to Retro City Rampage.
Trailer
TBA
Windows, PS4, Vita, 3DS, Switch
Shenmue 3
Action-adventure / fighting
Ryo continues his jiujitsu quest to find where sailors hang out the man who killed his father.
Trailer
2018?
Windows, PS4
Shroud of the Avatar: Forsaken Virtues
RPG
Ultima Online 2 in everything but the name.
Gameplay
2017
Windows, Linux, macOS
SNK Heroines: Tag Team Frenzy
Fighting
Spiritual successor to SNK Gals Fighters, with Tag matches and character customization.
Trailer
Summer 2018
PS4, Switch
SoulCalibur VI
Fighting
Let's hope Bamco doesn't fuck it up this time.
Trailer
TBA
Windows, PS4, XBOne
Spelunky 2
Metroidvania
Delve back into the world of Spelunky in this upcoming sequel from Mossmouth.
Trailer
TBA
Windows, PS4
Spire
FPS
An FPS/adventure/platformer from the makers of Dustforce. Jump around and fight your way to the top of procedurally generated towers, or fall to your death.
Teaser
TBA
Windows, Linux, macOS
Star Citizen
Space sim
One of the biggest crowd-funded projects ever: an online multiplayer space trading & combat simulator from the creator of Wing Commander.
2017
Windows, Linux
Star Control: Origins
Shmup/RPG
Be the captain of Earth's first interstellar ship. Explore unknown worlds, extract resources, meet new species.
Teaser
2017
Windows, consoles TBA
Starr Mazer
Shooter / adventure
An indie mix of point-and-click adventure and shoot 'em up, with some pretty cool art.
Trailer
TBA
Windows, Linux, macOS
Starry Expanse
Adventure
A fan remake of Riven in real time 3D.
Gameplay
TBA
Windows, Linux, macOS
State of Decay 2
Horror
Some hardcore zombie apocalypse.
Trailer
2018
Windows, XBOne
Street Fighter:
30th Anniversary Collection
Fighting
If you somehow still haven't had enough of Street Fighter, this is the most complete compilation yet.
Trailer
May 2018
Windows, PS4, Switch, XBOne
System Shock 3
FPS/RPG
From the same studio now developing Underworld Ascendant.
TBA
System Shock Remastered
FPS/RPG
Remastered remake of the original by Nightdive Studios.
Official Site
TBA
Windows, XBOne
Tanglewood
Platformer
Play as a little fox-like critter and avoid the dangerous beasts that haunt the forest by night. Use magic to transform and gain new skills. (No relation with the TRS-80 game with the same title.)
Trailer
2017
Mega Drive, Dreamcast
The Bard's Tale IV
RPG
Finally, the true sequel to Interplay's classic trilogy from the 1980s (it seems the 2004 spin-off won't be taken in account). From the makers of Wasteland 2 and Torment: Tides of Numenera.
Teaser
October 2017
Windows, Linux, macOS
The Game Paradise! Cruisin Mix
Shoot 'em Up
Remake of the cult classic Jaleco wacky shmup! (aka Game Tengoku / Master of Shooting)
Dec 2017
Windows, PS4
The Last Night
Platformer
A gorgeous cyberpunk 2D cinematic platformer.
Trailer
2018
Windows, XBOne
The TakeOver
Brawler
An old school beat 'em up, blatantly copying inspired by Streets of Rage. From the same developer of 90s Arcade Racer.
Trailer
2017
Windows, Linux, macOS
Them's Fightin' Herds
Fighting
When a dinky My Little Pony fangame seemed to be turning out much, MUCH better than Gameloft's officially licensed pay-to-win casual mobile dreck, Hasbro's lawyers tried to crush it, but something crazy happened: the show's own creator, Lauren Faust, joined the team to design fully original quadrupedal characters, and Lab Zero gave them a free license to the Skullgirls engine.
Gameplay
2017
Windows, Linux, macOS
Toejam and Earl: Back in the Groove
Action-adventure
JAMMIN'! All you Segafags remember this one, right? Two funky aliens crash on this crazy planet called Earth, and have to find the pieces of their spaceship.
Trailer
TBA
Windows, Linux, macOS
Tropico 6
Strategy
World's most famous Fidel Castro simulator is back.
Trailer
2018
Windows, Linux, macOS, PS4, XBOne
Underworld Ascendant
RPG
A spiritual sequel to Ultima Underworld, from OtherSide, a team of former Looking Glass people.
Gameplay
2017
Windows, Linux, macOS
Unreal Tournament
FPS
A reboot of the series, with the same old deathmatch fun, fully modern Unreal Engine 4 graphics, and free! Not some fake "free to play" that is actually "pay to win", the game is really completely gratis for players (the only catch is that Epic takes a 30% cut from community-made paid mods).
TBA
Windows, Linux, macOS
Valfaris
Platformer
Indie 2D heavy metal platformer from the makers of Slain: Back From Hell.
Teaser
TBA
Windows, PS4, PSVita, XBOne
Vane
Action-adventure
From a group of developers who worked on The Last Guardian. Expect something in the same vein, that is, like Ico and Journey.
Trailer
TBA
Windows, PS4
Wasteland 3
RPG
Survive and bring back civilization to the icy wastes of post-nuclear Colorado.
Trailer
2019
Windows, Linux, macOS, PS4, XBOne
We Happy Few
FPS
A game of paranoia and survival, in a drugged-out, dystopian English city in 1964. From the studio that brought you Contrast.
TBA
Windows, Linux, macOS, XBOne
Zia and The Goddesses of Magic
RPG
A very old-school indie RPG for very old-school systems. From the developer of Alice's Mom's Rescue.
Trailer
TBA
Windows, Dreamcast, PS1
Zone of the Enders: The Second Runner MARS
Action
Konami actually remembered this game after the series went dormant for several years and decided to let Cygames give this game a "next-gen" makeover. Pray to whatever God you believe in that they don't fuck this up like last time. Includes VR.
Q2 2018
Windows, PS4
Microsoft
Edit
Cover
Title
Genre
Description
Release date
Ad Infinitum
Horror
The horrors of World War I are given flesh. And very sharp claws.
Trailer
TBA
Age of Empires: Definitive Edition
Strategy
WOLOLO.
Trailer
2017
Age of Empires IV
Strategy
The first new AoE game in over a decade. Now developed by Relic (Dawn of War, Company of Heroes), so let's see how it turns out.
Teaser
TBA
Blazing Chrome
Platformer
A Contra clone from Brazilian indie team JoyMasher, makers of well-received Oniken and Odallus.
Teaser
TBA 2017
Dreadnought
Simulator
A multiplayer space combat simulator from the devs of Spec Ops: The Line.
2017
Fight Knight
Action-RPG
First person dungeon crawler with high speed punching action. Being made by an /agdg/ guy.
Demo
2018
GTFO
FPS/horror
Creepy co-op horror shootan from the designer of Payday.
Trailer
2018
Homeworld: Shipbreakers
Strategy
A prequel from a new studio that just happens to be composed of the same people who had made the original Homeworld games.
TBA
MechWarrior 5: Mercenaries
Simulation / FPS
Gameplay
2018
Mount & Blade 2: Bannerlord
Action-RPG
Gameplay
TBA
Pathfinder: Kingmaker
RPG
TBA
Project Wingman
Simulator
Impressive indie modern dogfight game, in the same vein as Ace Combat.
Gameplay
TBA
Quake Champions
FPS
Class-based, multiplayer-centric spin-off of the series.
Teaser
TBA
Scorn
Horror
A first person horror adventure from Serbia, with a sickening Giger-esque visual design.
Trailer
Q1 2017
Sonic 2 HD
Platformer
Fan remake of the Sega classic.
Trailer
TBA
Starfighter Inc.
Simulator
A realistic multiplayer space combat simulator.
Trailer
TBA
The Crown Stones: Mirrah
Metroidvania
Brazilian old-school metroidvania based on a Brazilian RPG book.
Trailer
TBA
Tomb Raider: The Dagger of Xian
Action Adventure
Authorized fan remake of Tomb Raider 2, using the Unreal Engine. The new graphics are gorgeous, on par with anything official.
Demo on the official site.
TBA
Trajes Fatais
Fighting
A mysterious deity crashes a party and grants the guests magical powers according to the costume each of them is wearing. Now they have to take part in a cosmic tournament to break free. Promising indie 2D fightan from Huezil. The lead dev is a veteran of the Mugen scene. If SNK and ArcSys are your thing, you will feel at home.
Gameplay
Q1 2018
UFO 50
Compilation
A retro-styled compilation including 50 original games. Certainly inspired by Action 52 and hopefully it won't suck.
Trailer
TBA 2018
Witchfire
FPS
Stroll around a lush fantasy land. Meet unique creatures. Kill them all.
Teaser
TBA
Xydonia
Shoot 'em Up
A love letter to the classic Shmups like Gradius, R-Type, Darius and Thunder Force, with music by Shinji Hosoe (Cyber Sled, Ridge Racer, Ibara) and Keishi Yonao (Asuka 120% Burning Fest, Dies Irae, Yu-No).
Trailer
TBA
Yandere Simulator
Stealth/Simulator
Control Yandere-Chan, who must stalk her Senpai, do her daily activities, join clubs and torture or kill her love rivals. The developer keeps a blog with updates and alpha builds for download.
Dev Blog
TBA
Cover
Title
Genre
Description
Release Date
Bayonetta 1+2
Action
Re-release of the stylish action game starring a super hot witch babe.
Trailer
Jan 2018
Bayonetta 3
Action
More stylish action starring a super hot witch babe.
Teaser
TBA
Kirby: Star Allies
Platformer
Kirby with co-op multiplayer.
Trailer
2018
Metroid Prime 4
FPS / Adventure
Teaser
TBA
Project Octopath Traveler
(tentative title)
RPG
A new pseudo-retro RPG from the creators of Bravely Default.
Trailer
2018
Travis Strikes Again
Action
Spin-off of No More Heroes.
Teaser
TBA
Umihara Kawase 4
(tentative title)
Platformer
A new entry in the cult classic platformer / physics puzzle series that goes all the way to the SNES.
TBA
Nintendo 3DS
Edit
| Cover | Title | Genre | Description | Release Date |
| --- | --- | --- | --- | --- |
| | Kunio-kun Nekketsu Complete Famicom Series | Beat 'em up | A compilation of the 11 Kunio-kun games that came out for the Famicom from 87 to 93, both the brawlers and the sports spin-offs. (You may remember this series as Renegade / River City Ransom / Crash n' the Boys.) | TBA |
PlayStation 4
Edit
Cover
Title
Genre
Description
Release Date
Death Stranding
Horror/Open world
Hideo Kojima's new game. Little is known yet.
Teaser
TBA
Deep Down
RPG
From fucking Capcom, a new IP with a game that has aspects of Dragon's Dogma. Made with their new panty raid Panta Rhei engine. Expect medieval swords and sorcery, dragons, and all that good shit. It seems this may have some "social" aspects, as a sort of fake S.O.S. message was shown of Blanka asking Ono for help.

Confirmed to be a Free To Play title. Be cautious.
TBA
Dreams
Toy
Create your own 3D dream scenes and share them with others. From the same team as Little Big Planet.
Trailer
TBA
Fantasy Strike
Fighting
Want to get into fightan, but can't handle all the super complex moves? Here's what you need, a game that gets rid of all the baggage to be more friendly to newcomers.
Trailer
TBA
Fighting EX Layer
Fighting
The fighting game with Fighting Layer and Street Fighter EX characters that Arika have been teasing for a good while is now a real thing!
Trailer
TBA
Ghost of Tsushima
Hack 'n Slash
Play as a samurai/ronin to defend the island of Tsushima against the invading Mongol Forces.
Trailer
TBA
Hidden Dragon: Legend
Platformer
Stylish 2.5D platformer set in ancient China.
Trailer
Q3 2017
Hokuto Ga Gotoku / Like a North Star
Action-adventure
Fist of the North Star, from the makers of Yakuza. YOU ARE ALREADY DEAD.
Trailer
2018
Kamen Rider: Climax Fighters
Fighting
New Kamen Rider fightan by Bamco.
Trailer
December 2017
Ketsui
Shoot 'em Up
Cave's industrial shooter coming as the third game on the M2 ShotTriggers series.
TBA 2017
MediEvil
Action-adventure
Remake of the PS1 cult classic starring an undead knight.
Teaser
TBA
Ni No Kuni II: Revenant Kingdom
RPG
The game you didn't play before gets a sequel.
TBA
Omen of Sorrow
Fighting
A horror-themed fighting game, with characters inspired by myth and literature. All art is being done by Genzoman!
Trailer
TBA
Sorcer Striker
Shoot 'em Up
Raizing's classic medieval/steampunk shooter coming as the fourth game on the M2 ShotTriggers series.
TBA 2017
Wattam
Drugs
A wacky... something... from the creator of Katamari Damacy.
Trailer
TBA
WiLD
Action-adventure
Be a shaman in a savage open world. Summon the gods, use animal powers, and help your fellow tribesmen. From the creator of Rayman.
Trailer
TBA
Yakuza 6: The Song of Life
Action-adventure
Kiryu hopes to have a peaceful life after doing time, but he finds his foster daughter had disappeared while he was in jail.
Gameplay
JP: out now
West: Q1 2018
Yakuza Kiwami 2
Action-adventure
Remake of Yakuza 2.
Gameplay
December 2017
Cover
Title
Genre
Description
Release date
Dangerous Men
Action
Two cops versus a city full of punks. A parody of all those 80s action movie clichés. From the same team behind Vane.
TBA
iOS
Oceanhorn 2: Knights of the Lost Realm
Action-RPG
Sequel to the excellent Finnish indie mobile Zelda-clone. Will come to iOS first, ports to other systems are likely but not confirmed yet.
Gameplay
TBA
iOS
Sky
Action-adventure?
The next artsy game from the makers of flOw, Flower, and Journey. Will come to iOS first, ports to other systems are likely but not confirmed yet.
Teaser
TBA
iOS
Cover
Title
Genre
Description
Release date
Bombergirl
Maze
Bomberman with anime girls, because why not? Hey, at least Konami isn't fucking them over this time.
Ofiicial site
TBA
Cruis'n Blast
Racing
The return of the Cruis'n series. But don't think of the N64 one, it's more in line with the Fast and Furious arcades (from the same developer), with lots of destruction and crazy tricks.
Trailer
2017
Daytona Championship USA
Racing
Blue, blue skies I see! New Daytona arcade, linkable to 8 machines.
Teaser
2017
Million Arthur: Arcana Blood
Fighting
2D fantasy-themed fightan from Square Enix. Looks interesting.
Trailer
2017
Sega World Drivers Championship
Racing
Realistic racing based on the prestigious Super GT championship.
Gameplay
TBA
Skycurser: Die A Hero
Shmup
The year is 1996, and alien mutants swarm the skies. A retro hardcore 2D shooter with some surreal humor and lots of gore.
Teaser
2017
Classic systems
Edit
Dreamcast
Edit
Cover
Title
Genre
Description
Release date
4x4 Jam
Racing
Port of a PSP/mobile rally racing game.
Gameplay
TBA
Ameba
Adventure
A veteran cop investigates unsolved murder cases closed under what he believes to be false pretenses. A mature-themed adventure / visual novel by a Spanish indie team.
TBA
Dynamite Dreams
Action-puzzle
French indie Bomberman clone.
Trailer
TBA
Flashback
Action-adventure
Port of the fantastic French cinematic platformer.
TBA
Ganryu
Platformer
Port of a somewhat obscure Neo Geo platformer by Visco.
TBA
Hypertension: Harmony of Darkness
FPS
It began as a remake of ultraviolent DOS classic Blood, but then it was turned into something more original (but every bit as ridiculously brutal). Runs on hyper3DGE, a heavily updated version of the good old Doom engine.
Trailer
TBA
Redux 2
Shooter
Commercial indie shmup from Germany. Looks promising.
TBA
SLaVE
FPS
Like a first-person Robotron 2084. Trailer
TBA
Twist It
puzzle
A commercial indie puzzle game. Little else is known at this point.
TBA
Xenocider
Shooter
An arcadey rail shooter in the vein of Sin and Punishment. From the same team as Ameba.
Alpha gameplay
TBA
Mega Drive / Genesis
Edit
Cover
Title
Genre
Description
Release date
Paprium
Beat 'em Up
A community-funded, cyberpunk-themed brawler with RPG elements, from WaterMelon, the same team who did the stunning Pier Solar. Not only it will be the biggest Mega Drive game ever at 80 megabits, it will also include a beefy extra audio processor to do 24 channels and FM synthesis.
Trailer
Official Site
TBA
Cover
Title
Genre
Description
Release date
Kraut Buster
Platformer
From the nostalgic Krauts of NG:DEV.TEAM (makers of Dux, Last Hope, GunLord, Fast Striker, Neo XYX, Razion), now trying their hand on a fast-paced Metal Slug clone.
Gameplay
2017
Super NES
Edit
Cover
Title
Genre
Description
Release Date
Justice Beaver
Platformer
A crowdfunded indie 2D puzzle-platformer, heavily inspired by the 1980s computer classic Rick Dangerous (Europeans will probably remember that one). Teaser
TBA
Project N
(tentative name)
Action-RPG?
A crowdfunded game from WaterMelon, the team behind Pier Solar. Very little was revealed about it at this point, except a couple of screenshots.
TBA
Cover
Title
Genre
Description
Release Date
Planet X3
RTS
Sequel to Planet X2 for the Commodore 64. Will work even on a mid-1980s PC.
Preview
TBA
Ad blocker interference detected!
Wikia is a free-to-use site that makes money from advertising. We have a modified experience for viewers using ad blockers

Wikia is not accessible if you've made further modifications. Remove the custom ad blocker rule(s) and the page will load as expected.