Ad blocker interference detected!
Wikia is a free-to-use site that makes money from advertising. We have a modified experience for viewers using ad blockers

Wikia is not accessible if you've made further modifications. Remove the custom ad blocker rule(s) and the page will load as expected.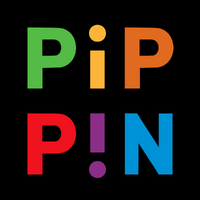 "Advanced technology by Apple Computer."
A games & multimedia platform derived from the Macintosh, designed by Apple and licensed to Bandai (@WORLD, ATMARK) and Katz Media (KMP 2000). It was much more expensive, yet less powerful, than the other consoles at the time. In Japan, the games were primarily licensed off anime, particularly Gundam. It was such a flop, people laughed at the idea of Apple ever releasing a successful game platform... until they made the iPhone.
| Box Art | Title | Genre | Description |
| --- | --- | --- | --- |
| | Super Marathon | FPS | A straight port of Bungie's renowned Marathon and Marathon 2 Durandal. Very, very rare. Then again, the whole series is free now.[1] |
| | The Journeyman Project: Pegasus Prime | Adventure | Complete remake of Mac adventure game cult classic The Journeyman Project, featuring FMV sequences with actors from the the sequel. Also available on other formats. |
External links
Edit