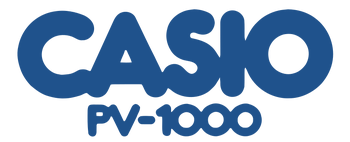 One of the more obscure and rare consoles ever conceived, the PV-1000 is a Japanese console made by Casio. It was developed alongside the PV-2000 computer, which would make anyone think they are related somehow, but they have completely different architectures. For whatever reason, Casio pulled the PV-1000 from the shelves just a few weeks after it's release, which explains it's extreme rarity. Only 15 games were ever released for it.
Ad blocker interference detected!
Wikia is a free-to-use site that makes money from advertising. We have a modified experience for viewers using ad blockers

Wikia is not accessible if you've made further modifications. Remove the custom ad blocker rule(s) and the page will load as expected.