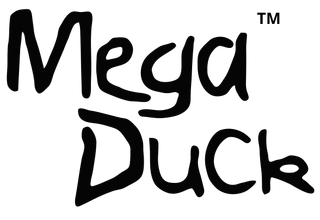 The Mega Duck (known in Latin America as Cougar Boy) was a handheld by Hong Kong-based Welback Holdings, sold under various brands like Creatronic and Videojet. Most of its games were developed by Thin Chen Enterprises (aka Sachen / Sheng Qian / Joy Van / Commin), notorious Taiwanese producer of bootleg games for the NES. Like all handhelds that tried to take on the Game Boy, it was crushed by its more famous rival.
Ad blocker interference detected!
Wikia is a free-to-use site that makes money from advertising. We have a modified experience for viewers using ad blockers

Wikia is not accessible if you've made further modifications. Remove the custom ad blocker rule(s) and the page will load as expected.